TES | Multipurpose ECR source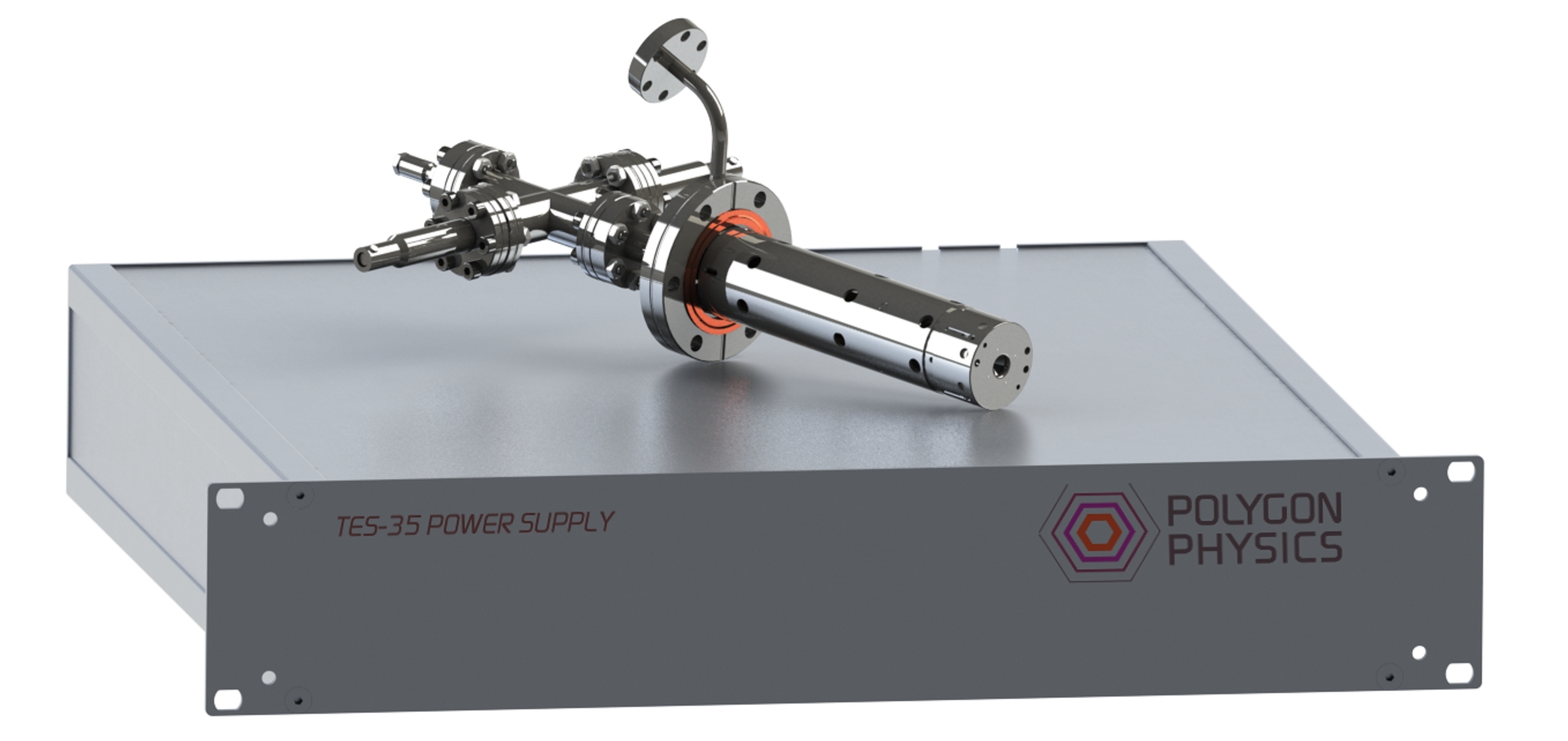 Polygon Physics' TES is a compact ECR source, designed for surface science & processing based on ions, plasma, electrons, or atoms, in UHV or HV environment. It can be configured up to 10kV on a 40mm CF or KF flange. For other types of ECR sources, check our IE gun for high energy beams, our broad beam source HEXAR, or our custom beam solutions page.
Operating modes
The core element of TES is a patented microwave discharge system that operates at ultralow power and is as small as a thumb. You can find more about the technology here. The extraction system connected to the cavity determines the nature of the particles that leave the source. TES can be configured to deliver ions (positive or negative), electrons, plasma, or atoms.
The particle flow rate can be varied over a wide range by tuning the gas flow rate and the applied microwave power. In the case of ions or electrons, the beam current can also be tuned by the strength of the extraction field.
Software
The source comes with a user-friendly control & monitoring interface, that allows you to control the beam, record data, and run stored recipes. Labview drivers are available to integrate our software with other systems.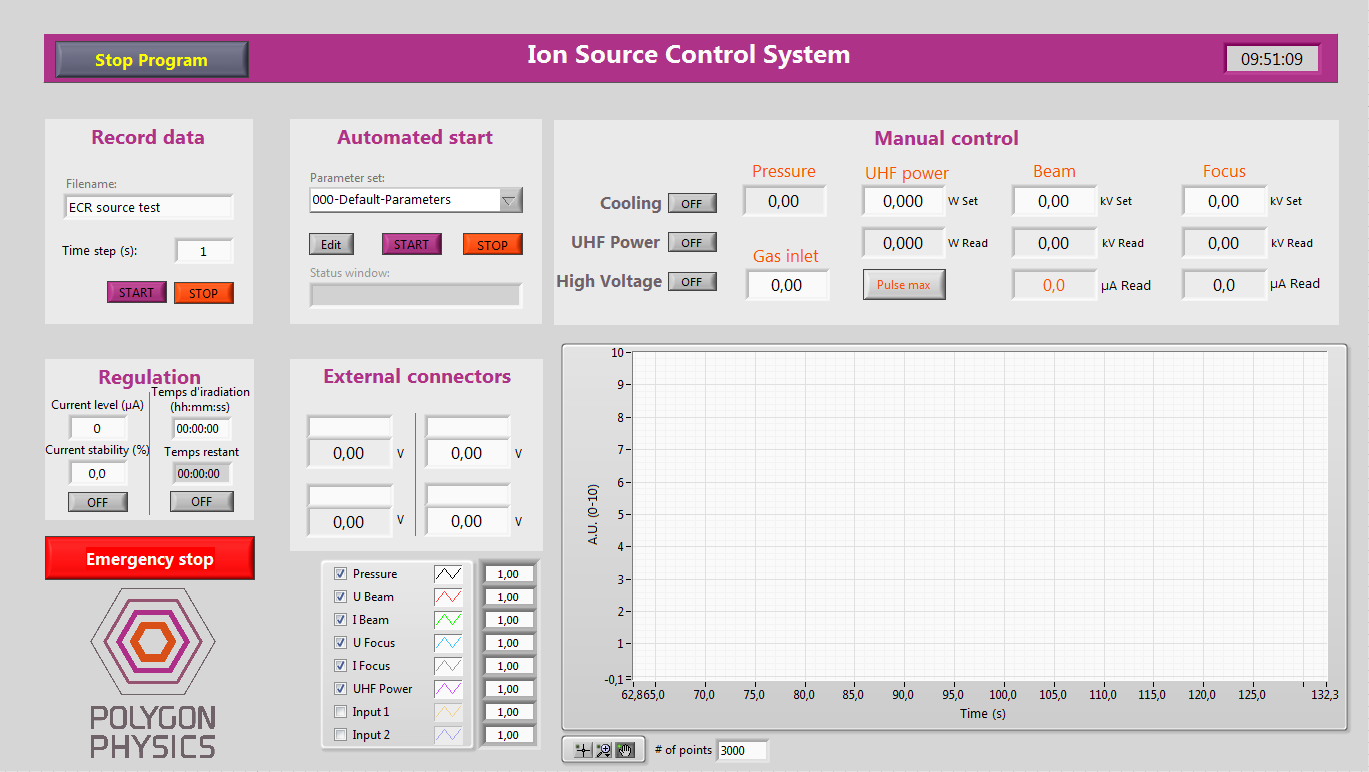 Tailored source performance
Your TES will be tailored to your application. First of all, TES can be configured for ultra-high vacuum (UHV) or for high vacuum. Then, the cavity aperture and extraction system can be adapted to the range of interest in terms of particle flow rate (current). Finally, for ion beams and electron beams, the beam optics can be adapted to the shape of beam that you request (focused, parallel, divergent). We invite you to contact us to discuss your application.
Free positioning option
Mount it anywhere you want with our flexible version for remote mounting. This might be of interest for applications in which the source has to move with respect the sample (such as Ion Beam Figuring (IBF)) or for applications in which the system poses constraints as to where the source module can be mounted on the system and where the beam needs to be.
Applications
Due the different possible extraction systems as well as the customizable beam optics, TES is truly a multipurpose source. It can be configured for different applications that include ion beam figuring, ion milling, sputter cleaning, surface modification, neutralization, assistance for thin film deposition, and ion beam sputter deposition. You can find more information about these applications on this page.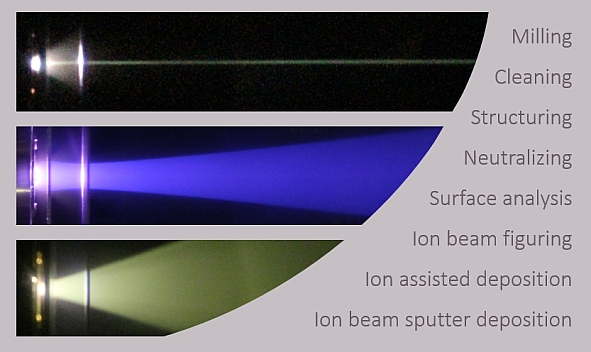 Technical data
The source module is delivered with 2U 19¨ rack-mount electronics, SMA and HV cables, power cord and USB software. Not included are the source gas, source cooling system (Swagelok 6mm), and pc. TES can be customized to match your specific application. Contact us for the possibilities and/or check our page on custom beam solutions.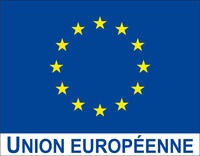 La conception de TES est cofinancée par l'Union européenne. L'Europe s'engage en Auvergne-Rhône-Alpes avec le Fonds européen de développement régional.